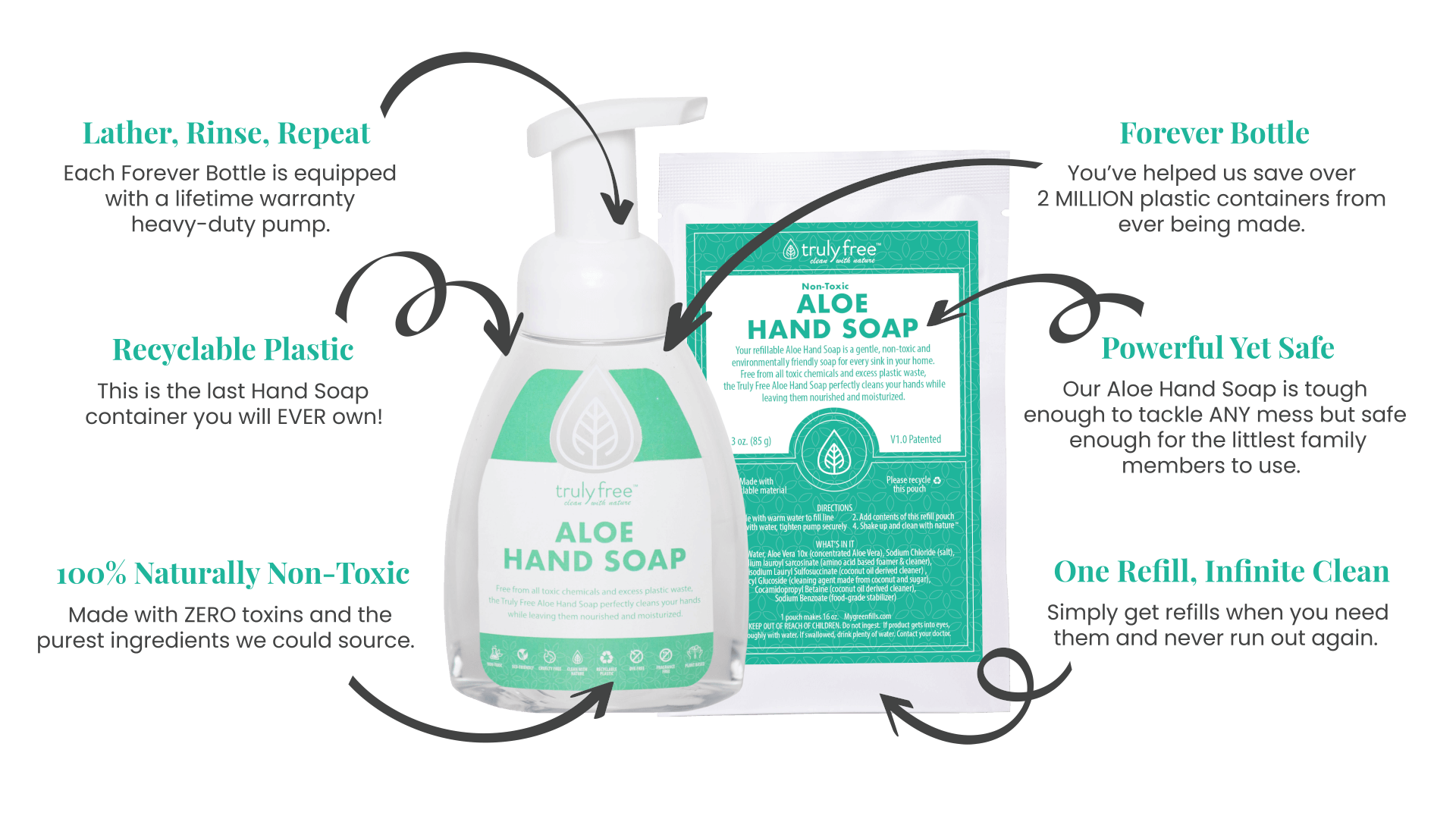 Are you washing your hands wrong? We never gave it much thought until lately.
Yes, we have all heard that we are supposed to sing our ABCs while washing our hands and that is supposed to be enough right?
However, with frequent hand washing in warm or hot water with soaps or hand sanitizers that contain known chemicals, hands are becoming dry and cracked.
According to a 2013 FDA study, chemical-based anti-bacterial hand soaps have never been proven to be any more effective than washing with natural hand soap.
The best solution is to use a non-toxic hand soap that soothes skin with natural ingredients like aloe vera.
Our friends at Truly Free have developed a non-toxic hand soap with aloe vera that will keep you and your family safe & healthy.
Protect your family and stock up for every sink in your home and office:
Today get FREE HAND SOAP delivered to your home
The more you wash your hands, the softer and more nourished they get.
It's such a simple yet important way to keep our families safe and healthy.
GET YOUR FREE HAND SOAP HERE!!!
Happy Lathering,
Tony, Effi and Efrosyni